KITTIES!

I love kitties! Too bad I'm too busy to own one. But at least I can have them as my avatar ;D Which I saw
Rico
(the ex-Deviant)
did, and he's so cool to let me have some kitty pics!

This sniping kitty is
Amie
's avatar!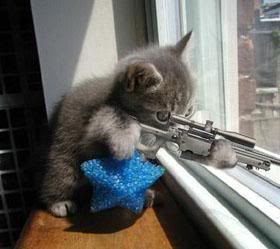 And this hilarious pic is Rico's avatar! Pinoy talaga hehehe!

NGYAOPAO!