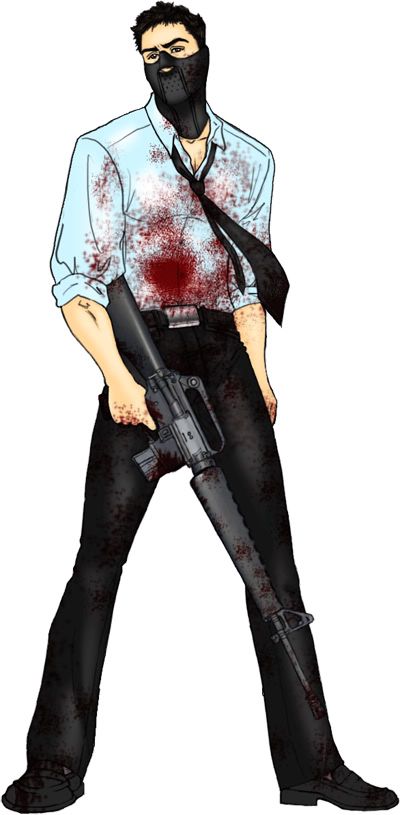 This is an artwork commissioned by the rap artist himself :) he now has this posted in his
blog.
I'm coloring this as soon as he gets this approved, then i'll make a chibi-version. He's the guy with whom we tried out how Paypal and Xoom works :) which it did wonderfully.
He's a songwriter who composes and performs his own rap songs about politics and issues. The mp3's are all downloadable from his blog where you can also take a peek at a life of a struggling artist trying to make it in the field of his passion while getting by with the realities of day jobs, bills and relationships.
In one of our chats I commented on how we dream of making money by doing what we want to do most, but until then we have to finance those dreams by working in jobs that are not exactly in line with our dream careers, but pays the bills.
On my part, I just decide to enjoy life every step of the way, the good right along with the bad, and on my own terms. I don't give bullshit, so I refuse to
take any. I guess it's why I'm glad there are people like John Eff who are not afraid to speak out about what's wrong around us instead of just accepting it as the norm, lowered yet another notch.
We all know how we hate the system and its corruption in our own country. But it's interesting to note how different our cultures are in a way that we look down on ourselves so much while western cultures think highly of themselves, when in the end we're all basically the same. We both have problems as well as the good stuff to be proud of.
I mean, sure, go ahead and hate the system, let's rant about it all we want. But if we want things to be better we also have to do something to be part of the solution. What CAN we do? Living our lives as a good citizen could be a start.
I believe in having a good set of values and principles to live by. Yes, life's shit. But it doesn't mean we have to throw shit back to the world. The difference lies in deciding whether to do nothing about it or fight against it :)