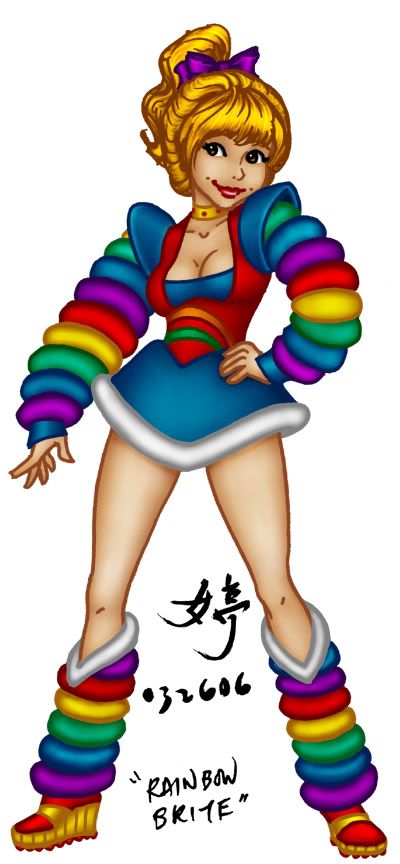 I made this because I remember how I used to draw Rainbow Brite all the time when I was a kid. So I decided to draw her again now, with my own touch ;) I got a lot of
comments
, most of them requests for
more
80s characters!
Lurky-
scruffy-zero
and
boybalasa
Murky- boybalasa
I have nooooo idea how I'm gonna put my own spin on them, but if I can get an art trade of these, why not? ;D
Strawberry Shortcake-
eva-guy01
Oh, I'm getting ideas for THIS one thanks to my delightfully naughty friend XD Hey Robert, when are you uploading at the other blog?? ;)
Jem and the Holograms-
batangbatugan
OMG! I used to watch this! I even had activity books/coloring books of this! Wilson, art trade? :D hehehe!