Yay for Pinays in comics!!!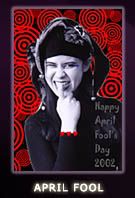 Karen Kunawicz
is, among other awesome things, the editor of
Mango Jam
.
Mango Jam a serial comics made by
Mango Comics
, who brought us the golden anniversary special of Mars Ravelo's Darna. This is the Philippines' first all-girls comics, created by girls, for girls containing four different stories. Out in National Bookstores now :)
Ms Kunawicz graciously agreed to answer my questions and I'm posting the interview now:
1) Exactly what do you do as the editor of Mango Jam? Which are your most and least favorite parts of the job?
As the Editor in Chief of Mango Jam, I am largely responsible for the content of the magazine. I meet up with our writers and some of the artists to decide what goes in each issue (aside from the main stories), I play a role in setting the dealines too as well as making sure the sentences are pretty much grammatically correct too. I meet often with one of our art directors, Jovan to work on issue themes and pagination and to discuss ways to make the production process go smoother. I also have to constantly touch base with the publishers (Mango Comics) who get the finished product out and get it distributed.
The best part of the job is working on a project that is fueled by young Filipina talent! The art, articles and stories are made by girls and I am really proud of that. Another great part is collaborating with artists and learning about the comic book industry as I go along. I've only been at this since 2005.
Our original editor in chief was Nikki Alfar who writes "Twilight's Calling" for us, she has a lot of experience in the world of comics and helped Mango lay the groundwork for Mango Jam.
My least favorite part of the job is getting some of the team to submit their work on time. They have such great talent but if you want to get your work out there, discipline will have to come into play and that means meeting deadlines or at least informing us if there are any problems in meeting the deadlines.
I think part of that also stems from the fact we all work from our own homes. Believe it or not, we do not have an office where each of us has a cubicle, and where we have a meeting room where we can exchange ideas and proceed accordingly. A lot of the work takes place in cyberspace. We communicate through a mailing list, and often have to use courier services to send our work to the art directors.
2) How is Mango Jam doing in reaching its target audience? Which feedbacks are most common so far?
I do my best to read and answer all the letters we get(thus far), and basically our readers have been giving us very encouraging feedback. They ask why it isn't so easy to find it in National Bookstore Branches so if anyone connected with National Bookstore is reading this, maybe you can add more Jam to your shelves?(Nudge, nudge, wink, wink) Surprisingly while we originally targeted young women, a lot of guys
have been reading the comic as well.
Other than that, we get letters from young people who want to come out with their own comic book title and reading Mango Jam sort of gives them a little extra inspiration to get their projects going. I honestly wouldn't mind reading samples of our readers' stories.
3) What are your plans for the future of Mango Jam?
I think ideally, our publishers would like to come out on a montly basis but this would mean beefing up the staff, which in turn means having to generate more income to afford this. We're also looking at getting our readers involved in the comic as well as reaching out to young women and just getting them to realize they have just as much a right to be heroines, make decisions and be agents of positive change in the stories of their lives.
4) How did you come up with the unique concept of Kali, especially the ghostly grandmother?
When I was laying the groundwork for Kali, I was a thirtysomething single mom studying arnis once a week.
I am not really a natural athlete but arnis was something I could really appreciate. It's a beautiful but tough martial art and more importantly, it's ours.
We see arnis techniques being used in many Hollywood films (be it with sticks, daggers, improvised weapons)and it seems funny how people in the States, Europe and Australia are so excited about the art but we are rather lukewarm about it.
I decided to tap into the idea that the pre-Hispanic Filipinas were respected as leaders, priestesses, healers, equals to men--and maybe be even warriors?
I see Lola Fely as the matriarch we all wish we had -- extremely warm, loving, smart, tough, tender, no-nonsense, not afraid to put her foot down to stick up for what she knows is right. It's kind of ironic that what makes her character add to the gothic feel of the story is what also makes her fun.
5) What would you like to say to all the girls out there who want to write and create for comics?
JUST DO IT. Nike already uses that as it's tag line but there's no better advice I can give. Write your story down, make the drawings, publish the on the net, photocopy them, go indie or go big time. Nothing compares to getting your work out.
Sure you will run into problems along the way, it will not be smooth sailing and there might even be people who will criticize your work (some will have a right to, some will be constructive, some will just be plain old crabs). But wouldn't you rather be the person who had a dream, stuck their neck out and got talked about instead of the person sitting in some chair sour-graping, saying they can do better but aren't making the attempt anyway?