Video Intro (will edit with more footages added in the future)
It's currently being shown every Saturday, around 9pm during the show Pinoy Dream Acadamy at channel 2.
Putting the wall back together between takes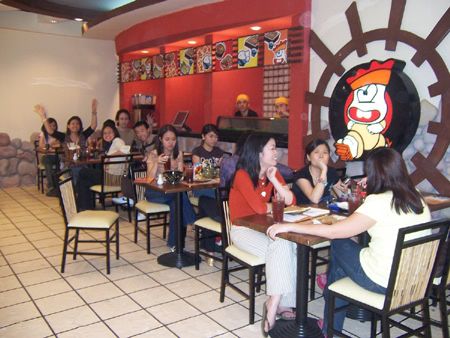 At the set. Really looks like it's inside a Teriyaki Boy restaurant, ne?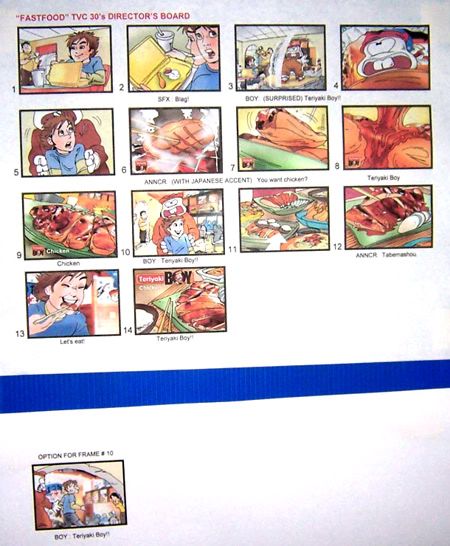 The storyboard!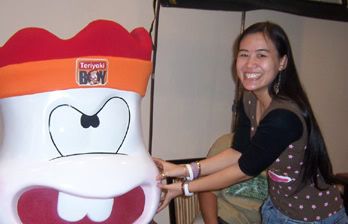 Gem
pinching Teriyaki Boy's cheek(!)
Chua twins :)
me as a counter girl of Teriyaki Boy's competitor, and Gem as herself ;)
Sam Tan about to do a Hulk Smash
How the food looks in real life
How the food looks on TV (galeng no?)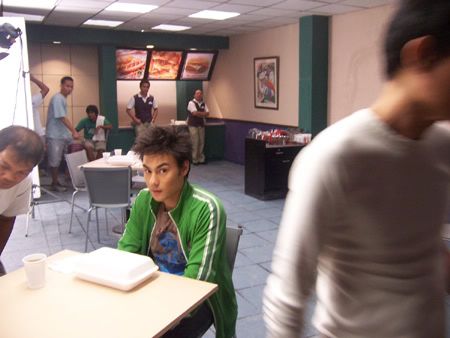 The guy in the Milo-green jacket is the same guy from that Closeup ad, Dino.
Teriyaki Boy crashing into the scene!
With his sidekick Jac the Girl Wanderer!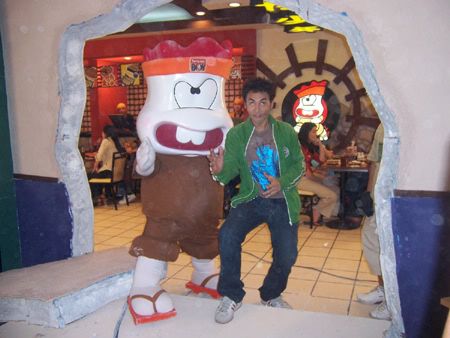 Dino goofing around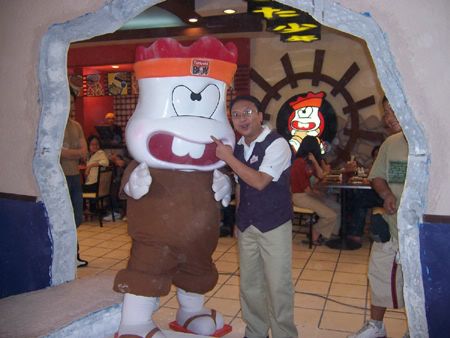 with Sasi Casas, our shoot's main funny guy :)
with Sam Tan, feeling action hero ;)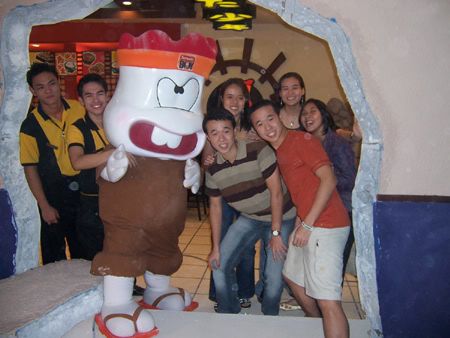 with the cast