I have more videos from the event, but I'll try to edit them first before I upload any more :)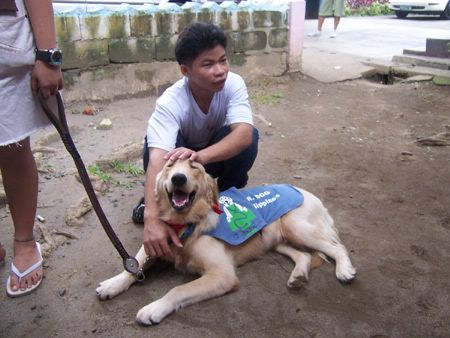 This is a guest from PAWS, a golden retriever they call Dr. Dog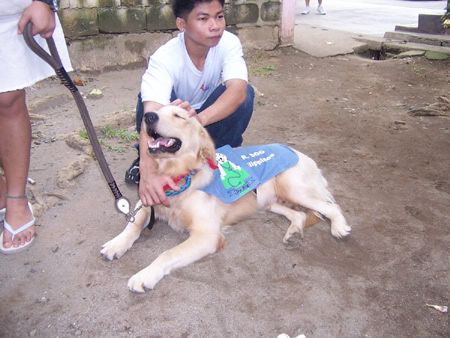 He's specially trained to be gentle to kids. Being darn cute comes naturally tho.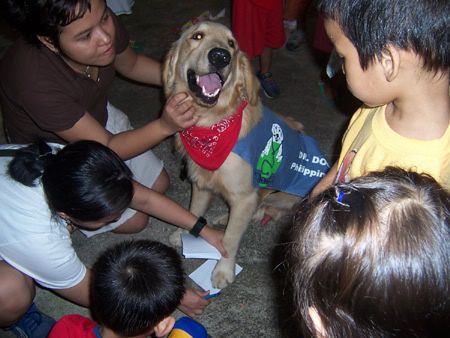 Giving autographs to kids by letting them trace his pawprint.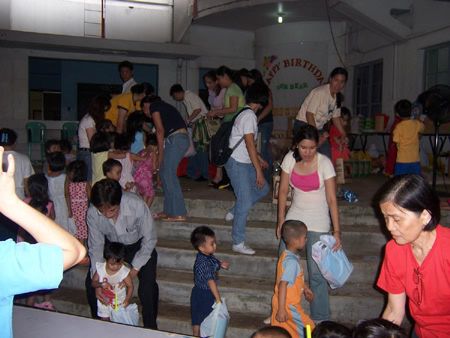 There are actually programs where mascots like Jollibee and the MnM pirates danced onstage, but I was too busy facepainting to take pictures >_<
This little girl at one point came over to my facepainting booth/table.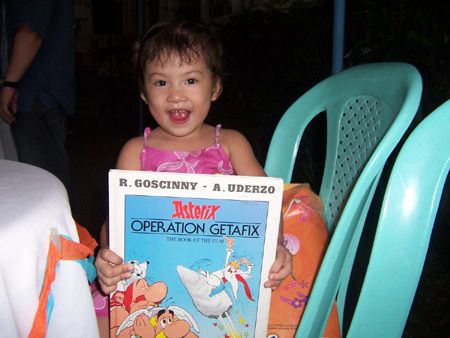 I gave her the Asterix book I bought off
Isha
.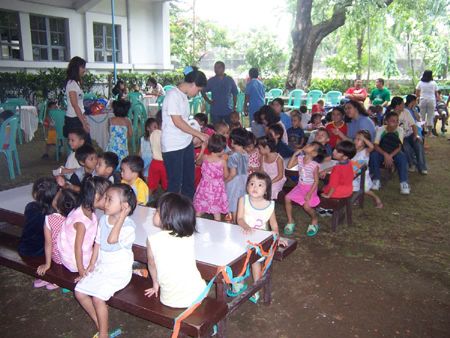 We ate Jollibee Chickenjoy meals and popsicles and Mister Donut holes.
The stage with a puppet theatre
I guess she chose to assign herself to me :) We were filling up this page when the people came over and said it's time to go home.