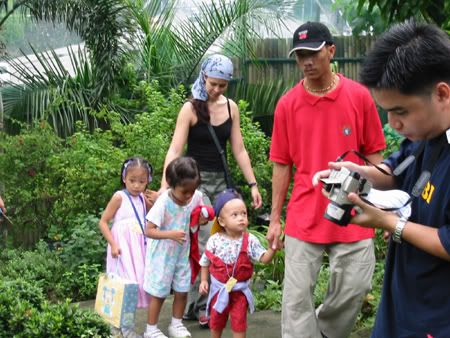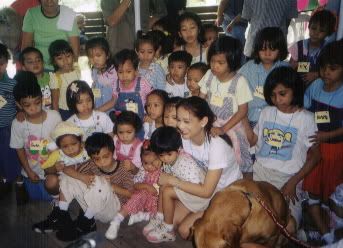 Karen Kunawicz asked me to be their facepainter for Cristina Peczon's birthday party at the White Cross Orphanage. Here's the birthday girl's message below, because we hope you and your friends could come too!
hi everyone!
everything's set for August 19, 3 - 5:30 pm at the white cross orphanage in san juan! ( here's the
map
for those unfamiliar with the area)
please, no gifts for the celebrant, your presence and well wishes are more than all i wish for :)
instead, you are encouraged to bring a gift for a child, so that it feels like the birthday party is THEIR party.
( but, i do need a favor -- does anyone have a microphone we can borrow for the party? white cross doesnt have one and talking before 80 orphans and guests will be very difficult without a microphone...
this is how it will work : one or two children ( depending on # of volunteers) will be assigned to each guest/chaperone. you will be their kuya/ate for the afternoon, helping them with the games and activities. dinner for the children will be served, courtesy of Jollibee. and at the end, we'll have a little gift giving for the orphans -- where you will give your child his/her own little gift.
if you are unable to get a gift for your ward for the day, don't worry, i've prepared extra. but if you can email me or text me that you won't have a gift i'd appreciate it so i can make sure i have enough.
the gift can be anything -- books/coloring books, toys, food, clothes, even slippers & shoes ( these kids don't have proper shoes to go to school in!) these children are orphans remember, so just about anything is a blessing to them! last year my cousins donated the tricycles that their own kids outgrew and you should have seen the smiles on the faces of the orphans!!!
this year, we give these kids the gift of a fun filled afternoon and the warmth of friendship and love. i promise you it will be a couple of hours you will never forget.
see you there and please let me know if you have any questions? please come a little early - 15 mins or so -- to allow yourself time to become oriented with the place and get to know your little sister/brother for the day.
may you all be blessed for your generosity of time and efforts!
a kid at heart who won't grow up,
cristina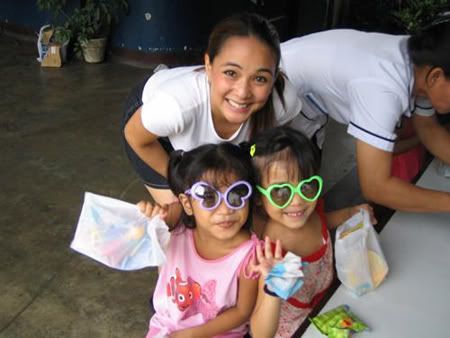 Program :
face painting
and glitter tattoos all afternoon
3:00 pm
story telling (by Jo Disini, Apple Ortiz & Friends)
find the bear game
coloring activity (c/o Mitchee Simpao & Friends)
bring me game (c/o Karen Kunawicz & Asha Macam)
balloon show ( c/o Dang & Patrick Garcia)
pass & unwrap game ( c/o Cristina)
4:00 pm
PAWS animal show & Puppet Show
pinata
5:00 pm
dinner & Jollibee mascot show
5:30 pm
gift giving & goodbyes
(if you can come up with more games, please let me know?)
Donors :
jollibee-chicken joy meals for the orphans
Nestle-Chamyto
pepsi-c/o jojo de leon
juice-apples aberin-sadwani
water-sheila paul
glitter tattoo-trondell cheng
cake- barbie pardo-tiangco & maui pascual
little donuts-katrina ripoll
diaper rash medicine-tet ablan
antibiotics, various meds-enrique gonzales
cereal, instant spaghetti noodles, chuckie chocolate drink-c/o angela operana/nestle