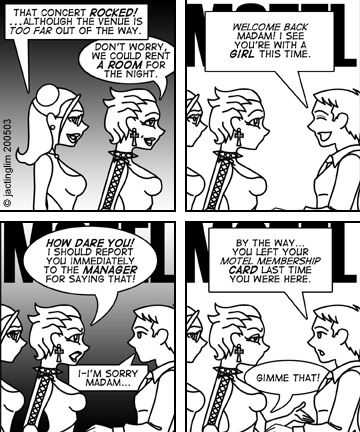 NEXT
HOME
SWI Bikini Bodies 2005
"Slimmers World International, the leader in fitness, slimming and beauty will exhibit its fresh batch of bodies to die for in this year's Mr. & Ms. Bikini Bodies 2005! With 26 candidates vying for the grand prize to be this year's sexiest body on the beach, all our candidates went through the most rigorous screening in the history of Bikini Bodies.

With over 80 applicants showing up for the screening in their best shape ever, the panel had to skim the line up to come up with this year's Bikini Bodies final 26 candidates. Bikini Bodies is a competition, which aims bring out the best looking body to ever hit the beach. We are in search of the best physique, skin quality, sex appeal to compliment any bikini.

All 26 candidates will strut their stuff on a tropical paradise setting in the jewel of the north! To dance to the music of the tropics to create the complete tropical experience as all 26 candidates will put on display their best bikini shape ever.

Slimmers World Bikini Bodies 2005 will be on April 16, 2005. Witness as we crown the hottest bodies in bikini this summer as the winners bring home the title and P25,000 in cash and prizes."